Special Events
Options
Mark Discussion as New

Mark Discussion as Read

Float this Discussion for Current User

Favourite

Subscribe
Highlighted

Community Manager
‎25-10-2019 01:48 PM - edited ‎31-10-2019 12:25 PM
‎25-10-2019 01:48 PM - edited ‎31-10-2019 12:25 PM
Topic Tuesday // Lets get real! Transitions into parenthood // Tues 12 Nov 7pm AEDT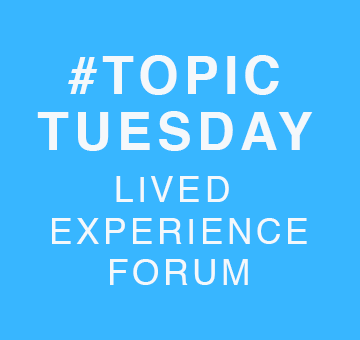 From 10 November - 16 November is Perinatal Anxiety and Depression Awareness week and we are lucky enough to have some special guests from @PANDA join us for this Topic Tuesday!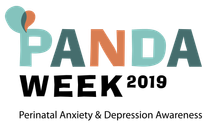 The theme of PANDA week this year is 'Let's get real' which is what we are going to do in this event! Talking about the real experiences that we have come across or might be coming across when we transition into parenthood and sharing strategies and knowledge.
"We want expecting and new parents and their families to feel they can be open and honest about their feelings. As a community, we need to 'get real' about perinatal anxiety and depression."
While this awareness week is all about those expecting or new parents we would also love to hear from well experienced parents to share reflections and learnings too! All welcome!
Want to receive an email reminder on the night? Hit the 'Support' button below.
_____________________________________________________________________
I'm new here - what is Topic Tuesday?
Topic Tuesday runs from 7pm - 9pm AEST monthly. Each month we focus on a different topic, with the session facilitated by a Community Manager or Moderator. Sometimes Topic Tuesday will feature a special guest, who is an expert in the topic.
The first post of the thread (this one) will give you an idea of what the topic is and what will be covered.
How do I get involved?
Topic Tuesday takes place right here! It's text based, so no software is needed. During the session, to keep up with the latest posts hit the 'refresh' button on your browser for the latest posts (it doesn't automatically update). Keep an eye for page numbers at the top & bottom of the page, and jump to the highest page number for the most recent post.
Throughout the session, the facilitator will put questions out for you to answer, usually asking for your own experience on the topic. To contribute to the session, just hit the 'reply' button and share your thoughts. No answers are right or wrong and everyone is welcome to get involved.
What time does this event start in my timezone?
AEDT- 7pm
AEST- 6pm
ACDT- 6:30pm
ACST- 5:30pm
WST- 4pm
If you have any questions about how to use the Forums, check out our Guides.